Centenari: Historical Family Enterprises in Campania, Umberto.
The Association I Centenari, Aziende Storiche Familiari Campane (Historical Family Enterprises in Campania), ideas and values, excellences that sink their roots in the traditions of South. It is an incubator of values to preserve, develop, pass down and communicate. Values of men and women, descendants of ultra centenarian business dynasties, which render to their homeland recognition and gratitude through a unified voice. A laboratory of ideas that come from comparing experiences, of lives lived, of paths traveled, crisis and renewal, which is consolidated in the strength of longevity.
We are in the early years of this decade, and Pina Amarelli and Martino Cilento, in a gesture of pride for their homeland and of pride for the entrepreneurship that it expresses, decided to create a project for the enhancement of long-standing family firms, following the experience already consolidated by Les Hénokiens, An association from across the Alps that brings together family businesses from all over the world, with more than two hundred years of history. This is possible thanks to the intuition and enthusiasm of Biagio Orlando, a friend of both, and an expert of the business world, who manages to turn the ideas into concrete planning proposals, by aggregating around them sharing sentiment, passion and interest. Formed in Naples in 2001, the Association of I Centenari with the aim of promoting the development of the oldest tradition firms in Campania. And it is precisely the desire for the redemption of a careless region, sometimes unable to enhance virtuous business models, which stimulates a small group of entrepreneurs to undertake and embark on a unified journey.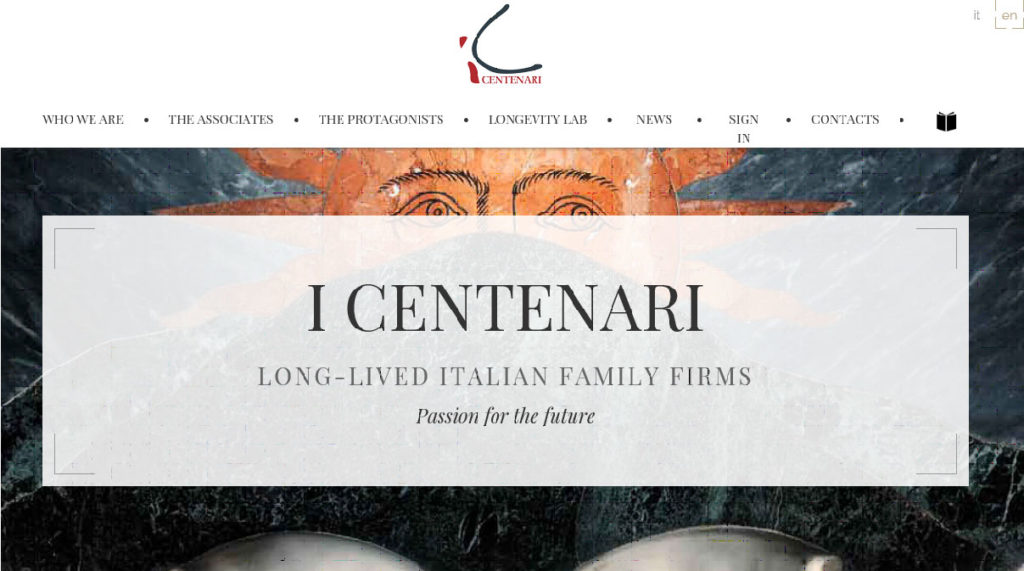 Umberto and the Di Porzio Family are proudly member of this association of historical Family Enterprises in Campania.
Discover the protagonists….
Tags: