Dear friends, here we are. Winter is upon us, and Umberto has always been attentive to tradition and we decided to change the seasonal autumn menu in the winter one.
In December, the Neapolitan cuisine is radically transformed, compared to the summer cuisine: new dishes invigorating and warm dishes paring to a good wine, creating a new symphony of flavors, which has the taste of seasonality and territory. From today, Thursday 29 November you can taste the new menu.
Let's find out what's new with the new winter menu:
For this reason Umberto 1916 has included in the new winter menu a series of dishes of the Christmas Neapolitan culinary tradition, such as the Married soup and Linguine alla Natalina.
Among the evergreen indispensable, there are always our Ziti alla Genovese 'ramata' and the Paccheri di Gragnano alla Masaniello . Among the soups, in addition to the Maritata soup, we made a soup with the beans of Controne (slow food presidium) that, with its warmth, will certainly make this cold winter more bearable.
Among the main courses of fish we gave ample space to the cod (a fish of the Neapolitan tradition), which you can taste seared on cream of cicerchie flegree ( slow food ) or in ' morzelle 'fritte, that is pieces of fried cod accompanied by Neapolitan papaccelle with vinegar. Inevitable in winter, our crispy salmon, au gratin with cloth, pistachios and accompanied with turmeric mashed potatoes.
We have assigned a special place to the winter side of our menu: the reinforcement salad , the escarole or torzelle alla monachina and the inevitable friarielli to be the masters on our tables.
Among the main courses, however, as tradition dictates, we have the Pork filling of provola, broccoli and pork cheek of Gioi , braised at Fiano di Avellino and scarole or excellent  Beef fillet in Aglianico and black pepper with potatoes au gratin with rosemary.
The novelty of this December 2018 is that you will find in our new winter menu a selection of Pizzas made with the dough to natural yeast, a yeast made directly by Umberto 1916. Margherita, Diavola, Verace, Capricciosa, Antica Napoli, Stuffed with oven / fried, raw, rocket and scales and 3 tomatoes have never been so good!
And finally for dessert? We advise you to try our new Tiramisud with the 'soul that is always the same, that is babà, cream of Sorrento lemons and hazelnuts of Giffoni, garnished with the crunchy nougat of San Marco dei Cavoti.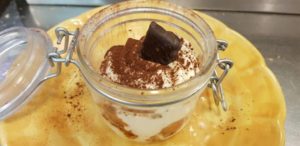 Our Winter Menu
Tags: